Hughes 500E Turbine
I've always loved the Hughes 500 since watching Magnum back in my childhood. It was therefore easy to choose which turbine powered heli I would build.
The Dream
The Vario model offered the best platform to base the project on. Being a turbine powered model, many challenges presented themselves during the two year construction, most of which had to be worked out without instructions.
The first was that the model was very tail heavy. This necessitated a large amount of lead weight in the nose of the aircraft resulting in a very heavy model. To reduce the overall weight, I built the battery compartment immediately under the cockpit floor and this allowed them to be as far forward as physically possible yet still out of sight to allow a scale cockpit.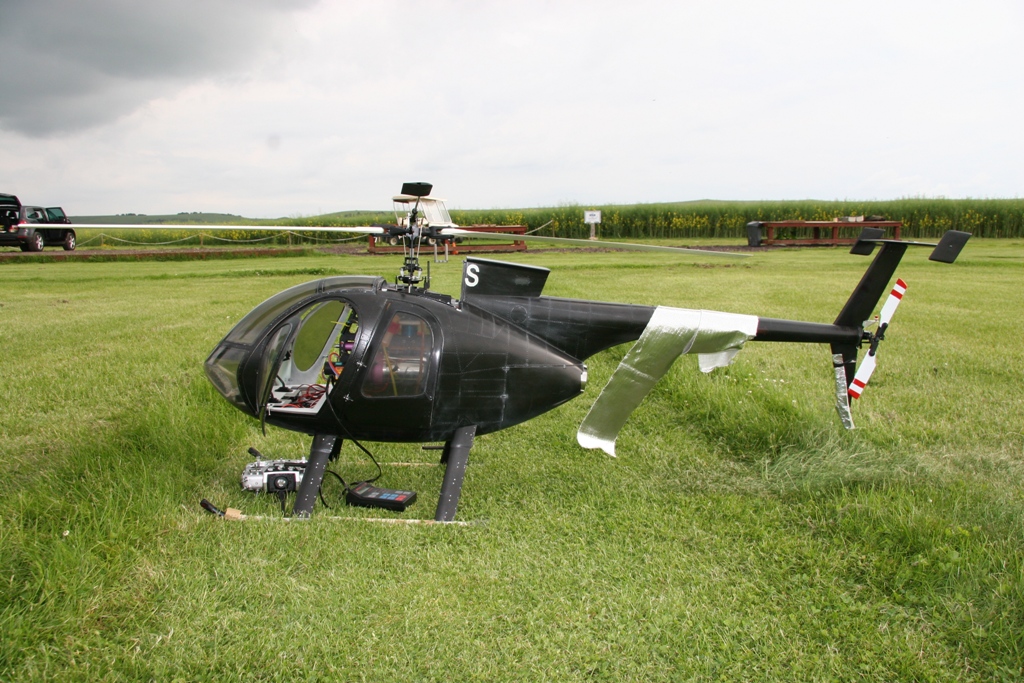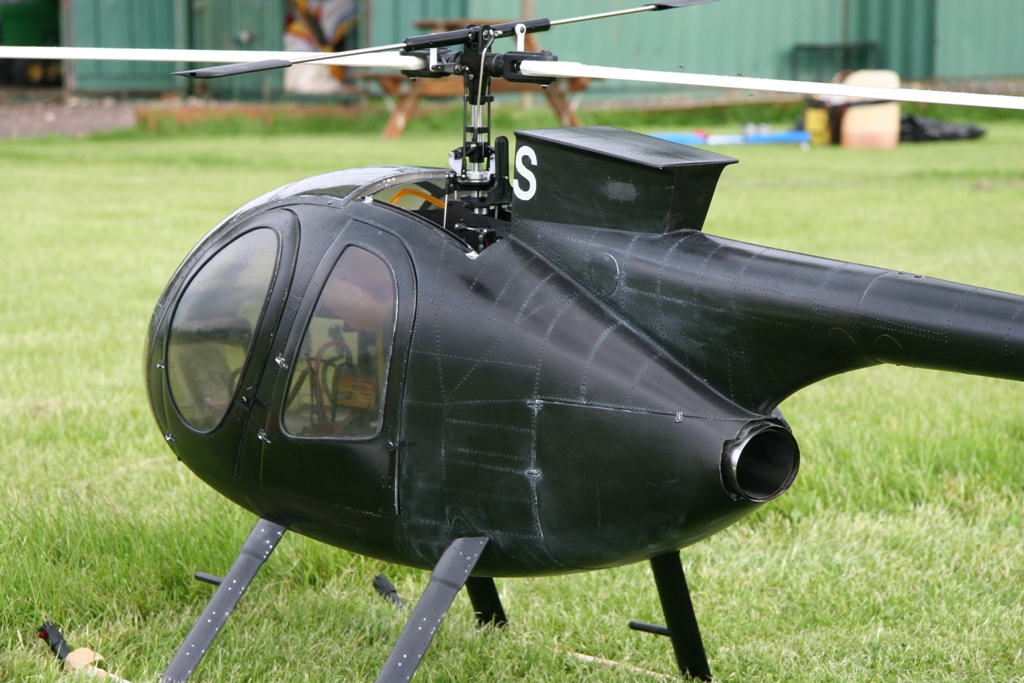 Turbines
Turbine models need a huge amount of fuel and this needs to be on the c of g of the model (usually where the main rotor mast is). A large 3.5 litre capacity tank was custom made from Kevlar and positioned to the side of the mechanics on the c of g of the heli.
Turbine exhaust is another major issue. The 5–600⁰C exhaust gases must be evacuated from the body of the heli but the exhaust must look as scale as possible. Unfortunately Vario supply only a simple exhaust with 2 side cut-outs that are extremely un-scale and ruin the look of the heli. After careful measurements, a custom exhaust was made with twin walls and a slight downward angle so as not to melt the tail. The result is a truly scale appearance.
Painting
The five-blade rotor head from Vario was a close scale look and came perfectly balanced, each blade within 1g of each other. Of course to look scale, they required painting and that presented quite a challenge. Each blade had to have the exact amount of paint so that they remained as closely balanced as delivered from the factory. By placing them as close to each other hanging on a suspended rail, an equal spray moving at a constant speed allowed for a very level amount of aint for each section of each blade. The results were perfect!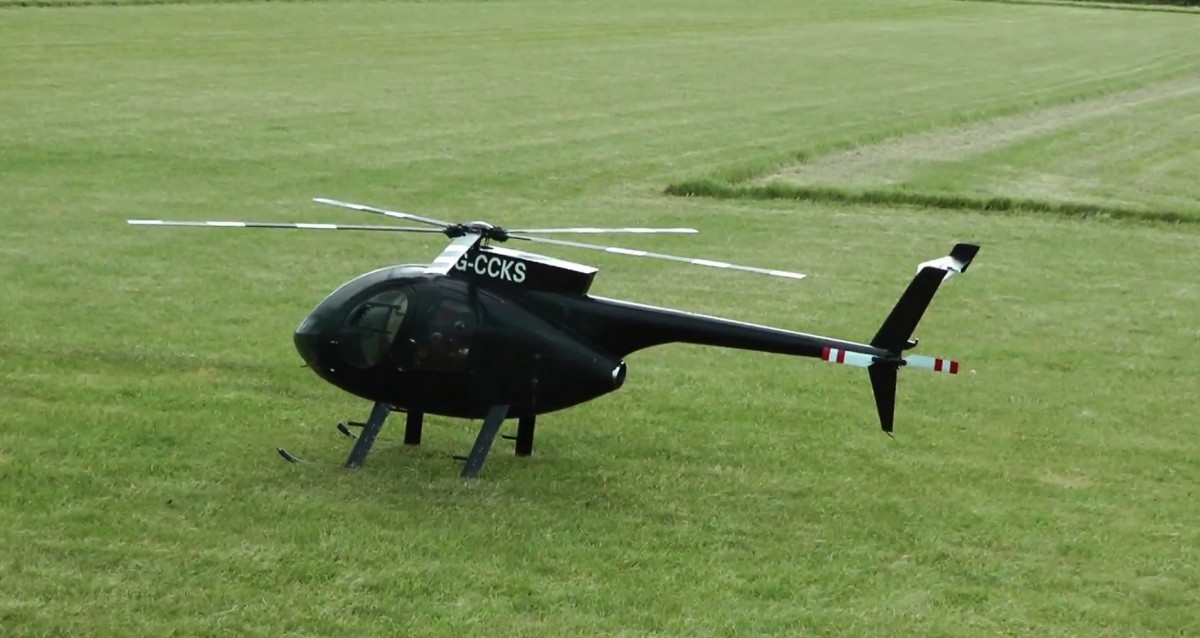 End Result
Dual receivers and dual batteries through a PowerBox system provided the extra security and a Helicommand system provided the stability necessary when flying a multi-blade head.
Time was spent on rivet details before painting and the pattern of the real aircraft was copied as far as possible.
The end result was a very heavy (18Kg) model that was quite scale in both appearance and flight.
Thanks
A series of test flights with Paul Heckles allowed us to perfect this model in fight. Overall a very fun project!
Related items
The Flight Centre offers a complete or part build service, whether you require building, covering or installation we can provide a service for you.
No matter what discipline you fly, it is most important to have the aircraft set up correctly, which starts with a good mechanical set-up, followed by an electronic set-up.
Using proven technology and exclusively developed training methods we make sure you take the shortest, safest most enjoyable route to achieve your goals.
About Us
Paul Heckles School of Flying became the Flight Centre in 2013 through a realisation that model training was only a small part of the services offered. Set in the beautiful Wiltshire countryside the centre offers all types of training on both fixed and rotary wing aircraft.
As well as individually tailored training the centre explains theory, offers a professional build / repair service and technical model setup.
Our Contacts
Draycot Farm Aerodrome
Near Chiseldon
Swindon, Wiltshire SN4 0HX