Quick Estimate – Before doing anything – check the potential value
If you are planning a significant change in your organisation, whether it's seeking performance improvements, reducing costs, developing new products or whatever it might be, the very first step is to understand whether it's actually worth it.
The VLM (Value Management) Quick Estimate module allows you to calculate a range of likely business outcomes. Armed with this key information, it then becomes possible to judge likely returns and relative priorities.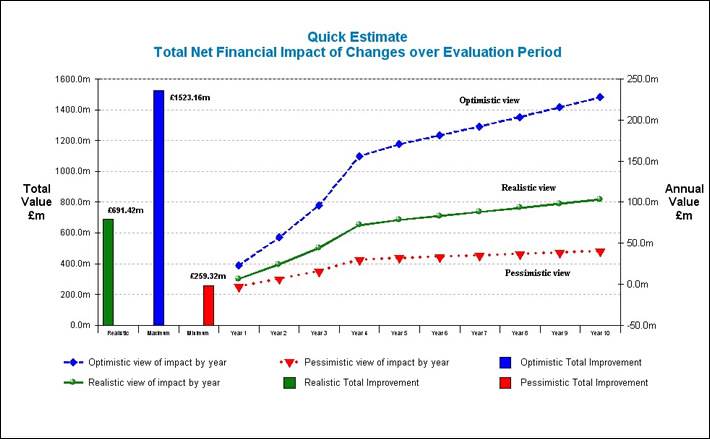 Aims, Impact & Measures - What do you want? How will you know when you've done it?
A.I.M. steps you through a process that helps you to be very clear about your aims, the impact that achieving those aims will have on the organisation, how to measure everything of importance and who will be accountable.
A.I.M. then prompts you through a similar process to assess potential solutions for achieving your aims.
The resulting analyses will show very clearly the required value targets and impacts plus a view of the extent to which available solutions are likely to be able to meet the requirements.
This means that targets will align with what is likely to be achievable and will not therefore be set unrealistically high.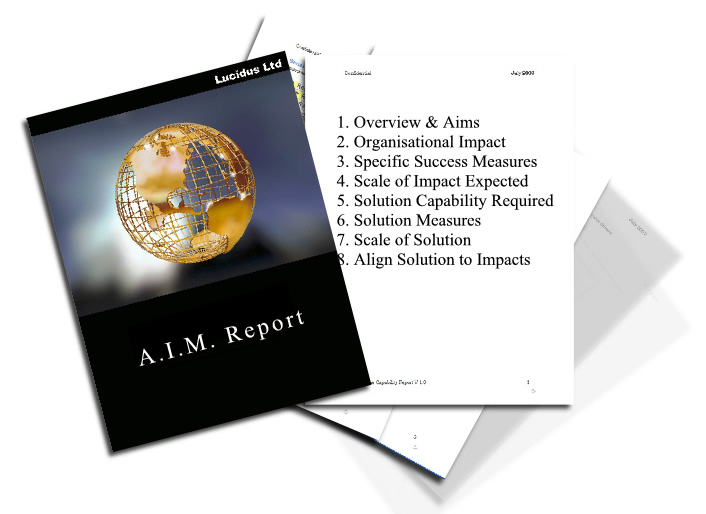 Outline Business Case - Does the initial thinking make sense?
Combine the Quick Estimate and A.I.M. results with some indicative costs and create an outline business case.
If it still looks promising, press on. If not, reject the planned investment and save time money and opportunity cost.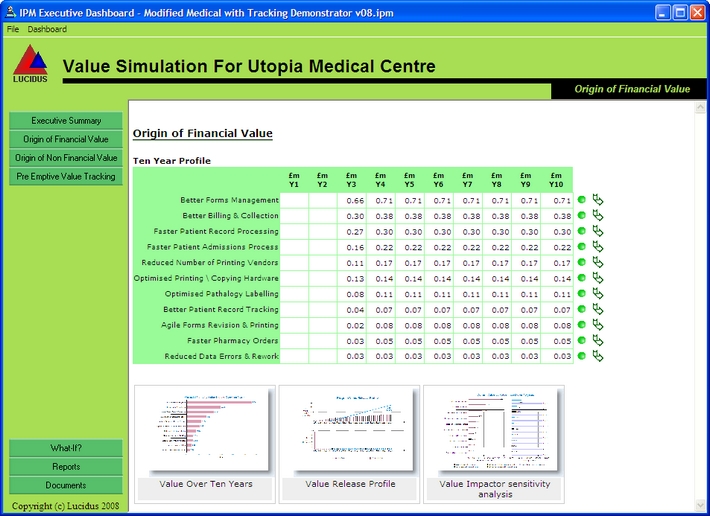 Option Appraisal - What are my solution options and which one is best?
The Option Appraisal module steps you through a pair wise comparison against strategic fit, achievability, value for money, affordability and risk to arrive at a ranked view of your solution options.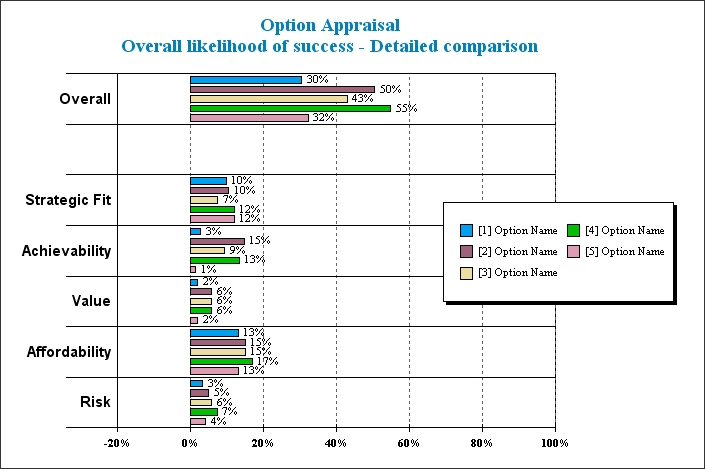 Business Case - Create the fully worked up case & value release profiles.
Having selected the best option, the outline business case can now be developed by refining the view of value to be delivered, the amount and nature of change required to release it and the costs of both change and any new technologies required.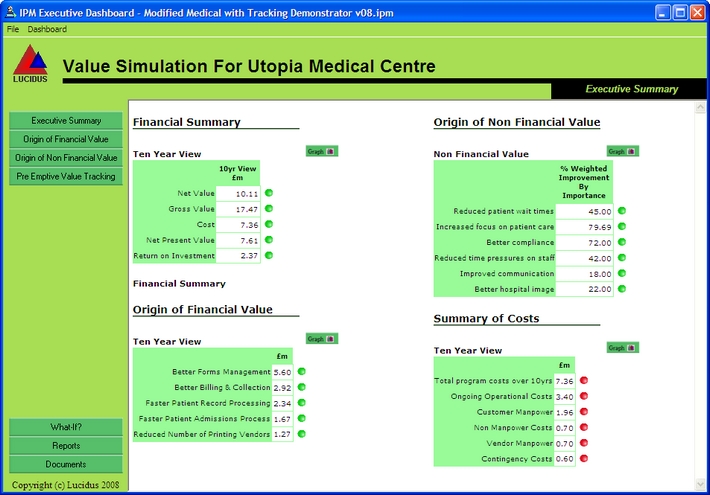 Business Case Validation - Bring those onboard who must deliver the plan.
Establish, discuss and agree the key change milestones required to release the value with those that must deliver it. This assures their understanding and, if given a chance to modify to some degree the numbers, it assures their ownership.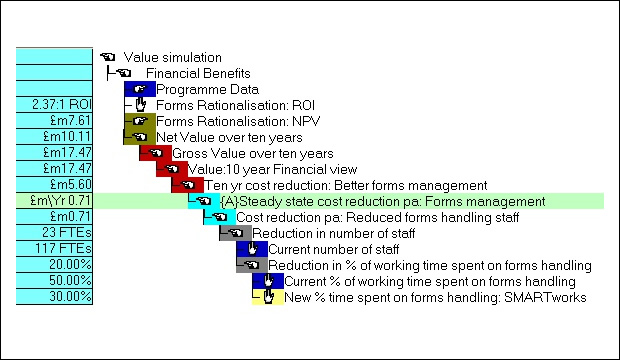 Value Tracking - Pre-emptively track the delivery of agreed value.
Routinely understand 'value in progress', 'value delivered' and 'value at risk'. Understand clearly the priorities for action and the value effects of changes to project plans.